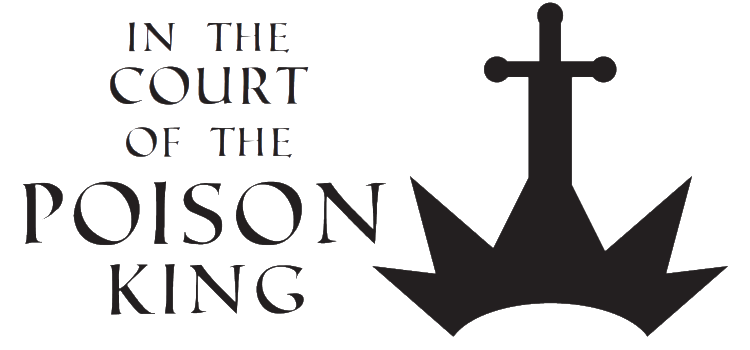 In The Court Of The Poison King
A downloadable story game
The Kingdom of Pontus, led by King Mithridates VI, has long stood strong against the Romans. No longer. The Romans are on the doorstep, and Mithridates can not stop them.
But even still, of all of our losses, the worst has been our King's trust. Mithridates has heartlessly poisoned every member of his family, leaving him old and heirless, and providing an opportunity to his Court.
The Poison King's paranoid eye now turns to the Court, and to claim the throne of Pontus, you will need to be the last one standing. Let the best Courtier win.

In The Court Of The Poison King is a game about four Courtiers, desperately trying to be the last one standing as the King's eye turns on their closest advisors, all while the forces of Rome creep inevitably closer. It is a card game for print-and-play that takes thirty minutes in a round. A historically-inspired game, In The Court Of The Poison King is firmly in the realm of historical fiction, and requires no knowledge of nor adherence to any real events.
In The Court Of The Poison King is a sibling project to Diadem, another historical fiction game about a power struggle in the classical era. They will eventually be collected together with a third game to form the Roman-themed anthology Antiquity.

This game was originally designed for my Patreon, and is available in my Patreon Backlog, a collection of all of my Patreon games. The backlog can be accessed for a mere $10 per month.

Purchase
In order to download this story game you must purchase it at or above the minimum price of $5 USD. You will get access to the following files:
In The Court Of The Poison King (Singles).pdf
329 kB
In The Court Of The Poison King (Print and Play).pdf
203 kB